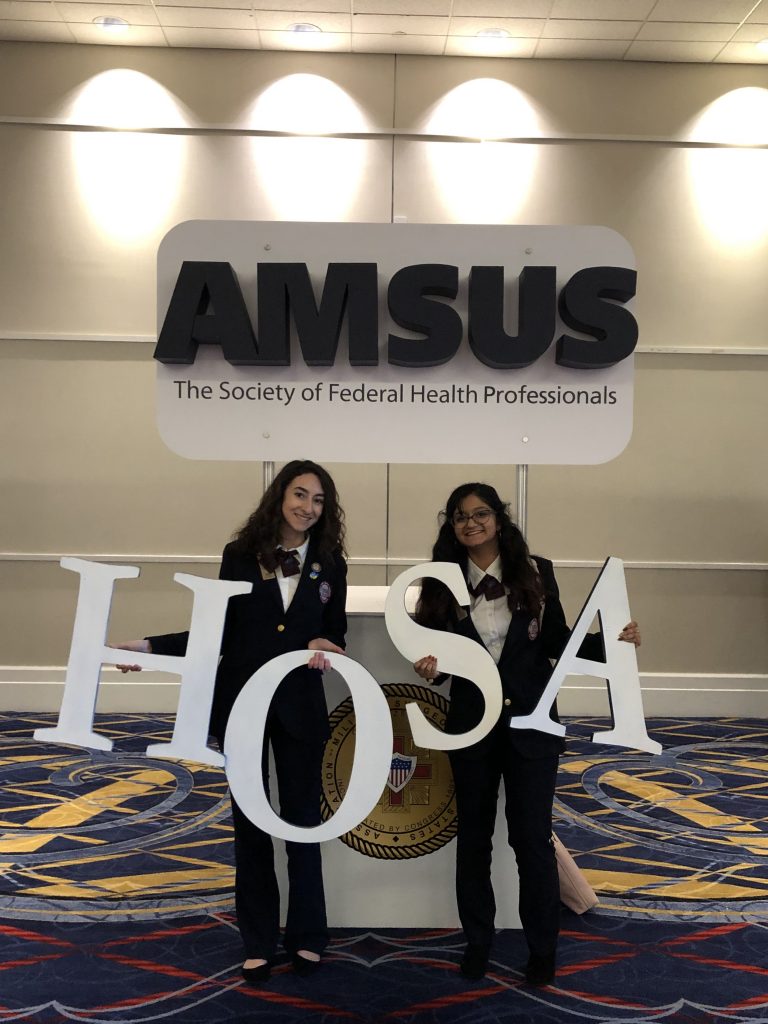 (pictured above)
Delaware State Officers, Ashley Smith and Ruhi Khan, attend the 2019 AMSUS Conference
Delaware represented HOSA along from Maryland and Virginia at the AMSUS Conference at the Gaylord National Resort and Convention Center in National Harbor, Maryland on Tuesday, December 3rd, 2019. AMSUS (The Association of Military Surgeons of the United States) was established in 1891. The constituent services of the Association include the Medical Departments of the Department of Defense, the Department of Veterans Affairs, the Department of Health and Human Services, and the Department of Homeland Security. It is the "Society of Federal Health Professionals" and, as such, contributes to the improvement of all phases of the federal health services.
In addition to learning about military medicine and public health issues, HOSA members had an opportunity to collaborate with federal health professionals from across the country in the exhibit hall, which included viewing and operating the Da Vinci robotic surgery system! Secretary of Health and Human Services Alex Azar, US Surgeon General Jerome Adams, as well as other experienced military officers spoke to the HOSA members.
Thank you AMSUS and HOSA for an opportunity to learn more about our partnership with USPHS, AMSUS, career opportunities with the military, and other career pathways for future health professionals!
Learn more about AMSUS – The Society for Federal Health Professionals by visiting AMSUS.org