Happy Valentine's Day from Conrad HOSA
 
HOSA members at Conrad Schools of Science in Wilmington, DE celebrated the love holiday by hosting a fundraiser to support the health science student organization.  Fuzzy teddy bears holding cut out hearts were sold throughout the school to promote HOSA while incorporating the sweet holiday  theme.
2013 Delaware HOSA Fall Leadership Conference
 
The Delaware HOSA State Officers accompanied by their fellow HOSA members joined FCCLA and TSA at the 2013 Fall Leadership Conference on November 18th in Harrington, DE.  HOSA members built leadership skills while participating in fun-filled team activities throughout the day.  The annual conference will be held again in Fall 2014.  
GET EXCITED!

See what HOSA is all about by watching this

video

!

 
The 3rd Annual HOSAState Leadership Conference is scheduled for March, 2014!  The conference will be held over the course of six days at the Delaware State Fire School and the last day at Delaware State University.  For more details please view the Competitive Events Schedule. Be sure to visit the National HOSA website for your event guidelines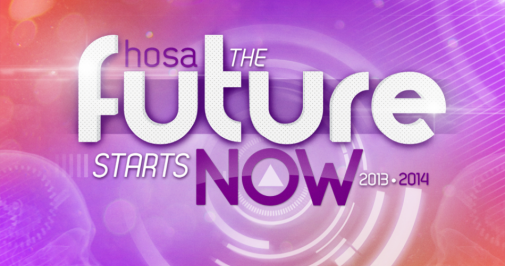 NEW for 2013-2014
Three events have been added to the Delaware HOSA 2013-2014 Competitive Events program!
   View event guidelines at: http://hosa.org/!
  HOSA Spirit Award!
NEW this year, the Delaware HOSA Spirit Award will be extended to a school in which students and advisors demonstrate significant enthusiasm and HOSA Spirit!