Delaware HOSA- Future Health Professionals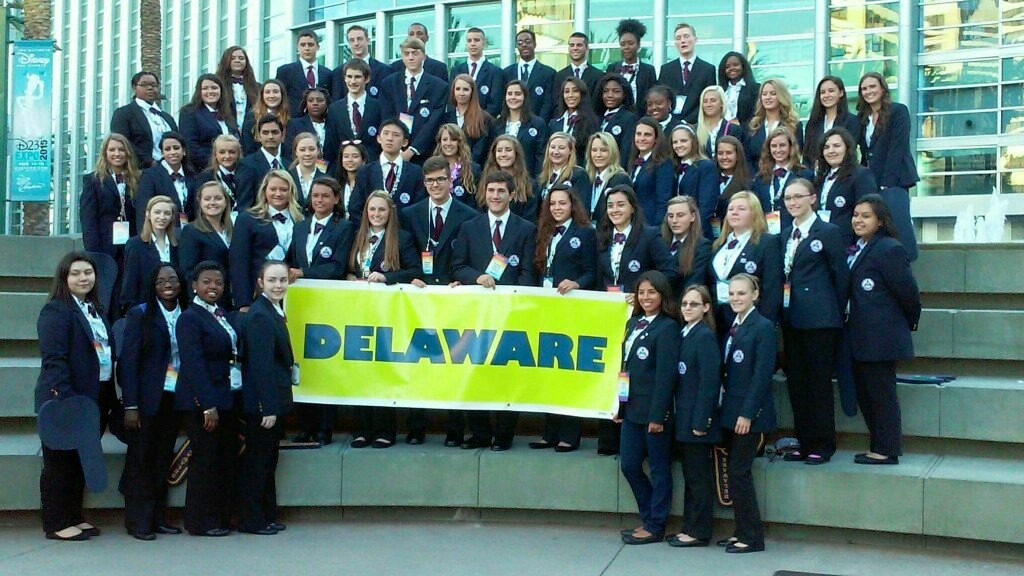 2016 Fall Leadership Conference
Delaware Career and Technical Student Organizations is hosting their annual Fall Leadership Conference on November 1, 2016 for high school chapters and November 2, 2016 for middle school chapters.  The conference is being held at Delaware State University and will include a series of engaging workshops for all participants including advisors!  For more information click here.
Registration is now open thru September 30, 2016!
State Leadership Conference
April 19 wrapped up the 5th year of Delaware HOSA!  Congratulations to all of our medalists, who have qualified to move on and compete at the first International Leadership Conference in Nashville June 22-25.
T-Shirt & Pin Design Finalists
The 2015 Delaware State Officers began a legacy last year by creating two new competitions: the state pin and t-shirt design.  Voted on by the State Officers, the following students have been selected as the Top 3 designs.  These students have been invited to attend and showcase their work on the final day of our State Conference where the winners will be announced!  (Students are listed in alphabetical order by last name.)
T-Shirt Designs:  Anthony Brown (St. Georges), Melisa Efe (Conrad), and Franz Wong (Conrad)
Pin Designs: Courtney Harris (Delcastle), Sarah Pelle (St. Georges), and Vivian Spatz (St. Georges)
Middle School Conference
Central Middle School Chapter of Delaware HOSA, Future Health Professionals hosted the second annual middle school conference on March 10th. The CMS HOSA students competed in Health Career Display, Health Education, and Medical Terminology events.  We are very excited that, new this year, all of the winners qualify to participate in the International HOSA competition in Nashville, TN in June 2016.  This is the first year National HOSA is including Middle School in the ILC.
Rare Disease Day
Congratulations to the following schools (in alphabetical order) who placed in the Top 3 for this competitive event.  They have all been invited to attend the final day of our State Conference where the winner will be announced.
Conrad School of Sciences
Delcastle High School
Hodgson Vo-Tech HS
Round 1 Online Testing Results
2016 marked the first year of Online Testing for Delaware HOSA.  We had a total of 221 students test in 10 schools. Thank you to teachers, advisors, and proctors for making it a successful launch.  And now…for the results!  Please click on the link below to view the students who will be moving on to compete in Round 2.
Round 1 Online Testing Results: TOP 8